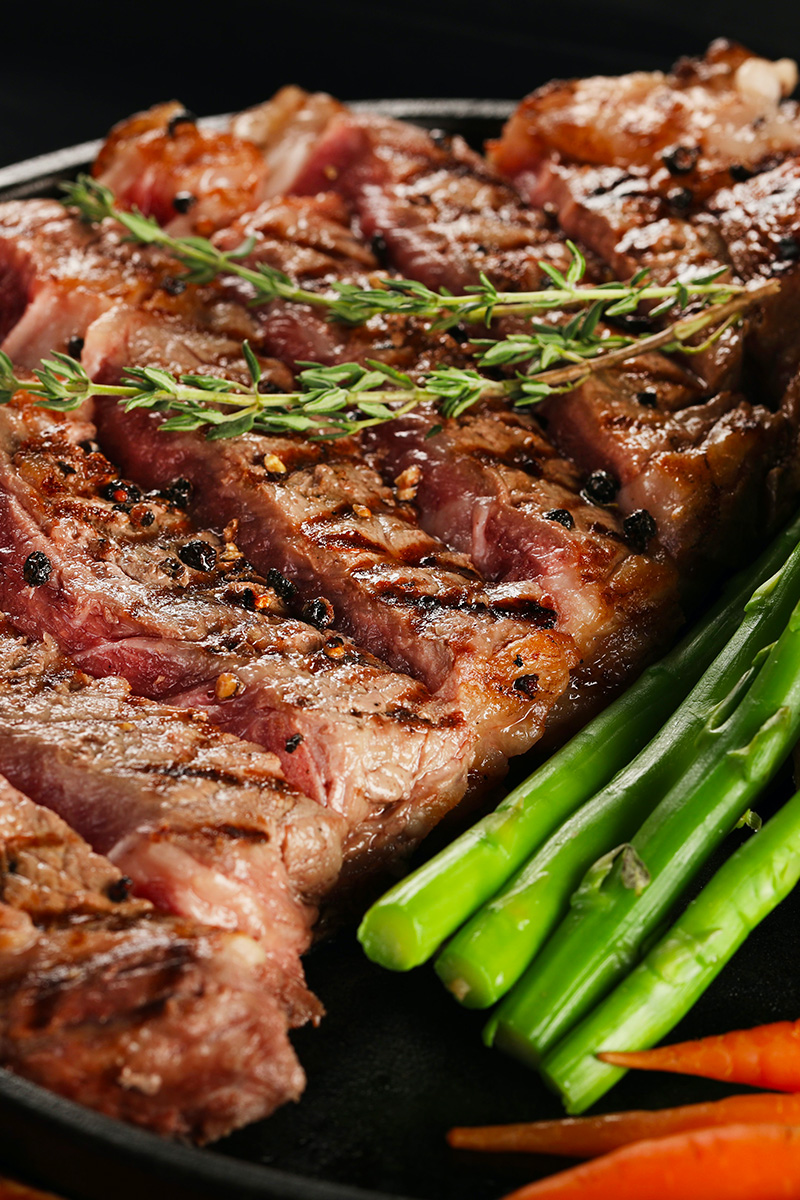 Give your meat some spicy and creative flair!
Ingredients
2 cuts of beef
Espelette Pepper Vodka
Olive oil
Butter
Salt
Pepper
Recipe
Pour 2 tablespoons of olive oil in a panon high heat.
Fry your cuts of beef for 3 minutes.
Add a pat of butter.
Turn your meat over and let it cook for another 2 minutes.
Remove from heat, add salt and pepper and sprinkle with a few drops of Espelette pepper vodka.
Try Espelette Pepper Vodka
More recipes on Instagram
Our recommendation
Serve your meat with some baked vegetables. Enjoy!