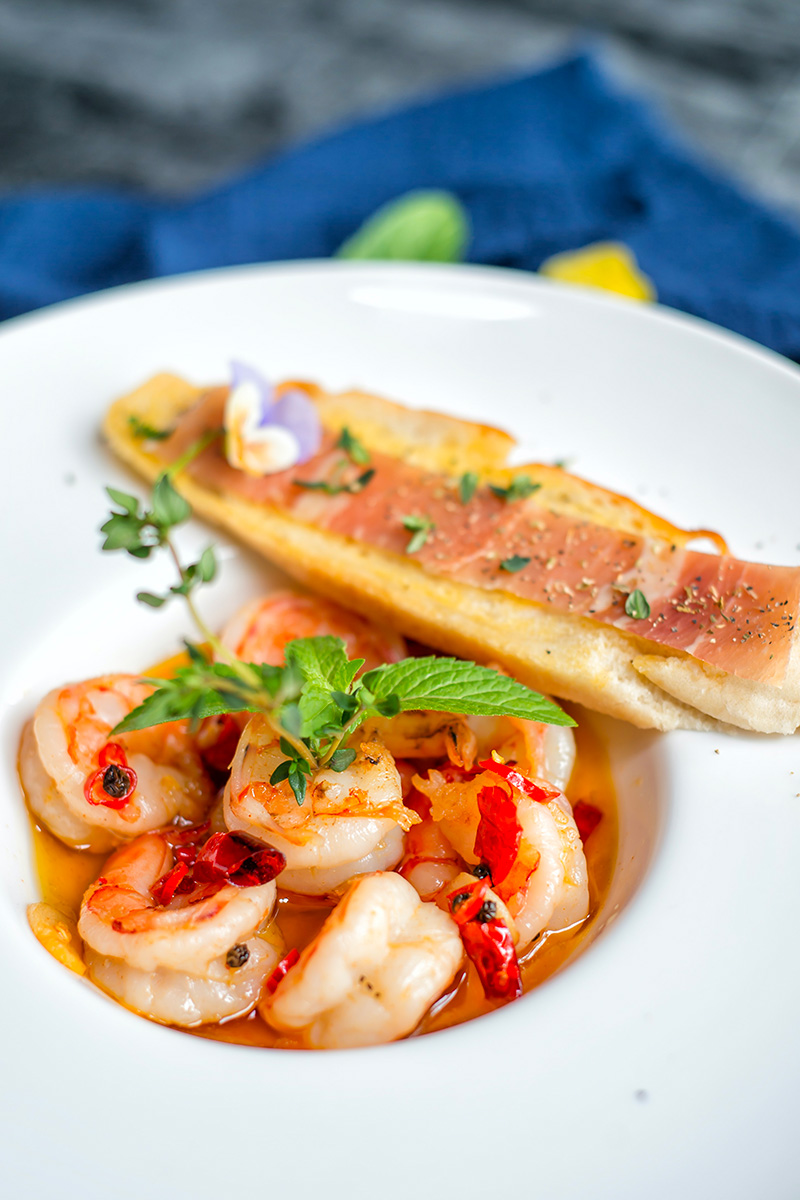 A hot dish for spice lovers.
Ingredients
1 kg of shrimp
1 glass of Espelette Pepper Vodka
Butter
Salt
Pepper
Recipe
Shell your shrimp.
Melt some butter in a frying pan.
Add the shrimp and season with salt and pepper.
Fry the shrimp for about 5 minutes over low heat. Sprinkle the shrimp with ½ glass of Espelette Pepper Vodka. Make a reduction.
Splash with remaining vodka and flambé the shrimp.
Try Esplette Pepper Vodka
More recipes on Instagram
Our recommendation
Serve with baked vegetables. Enjoy!