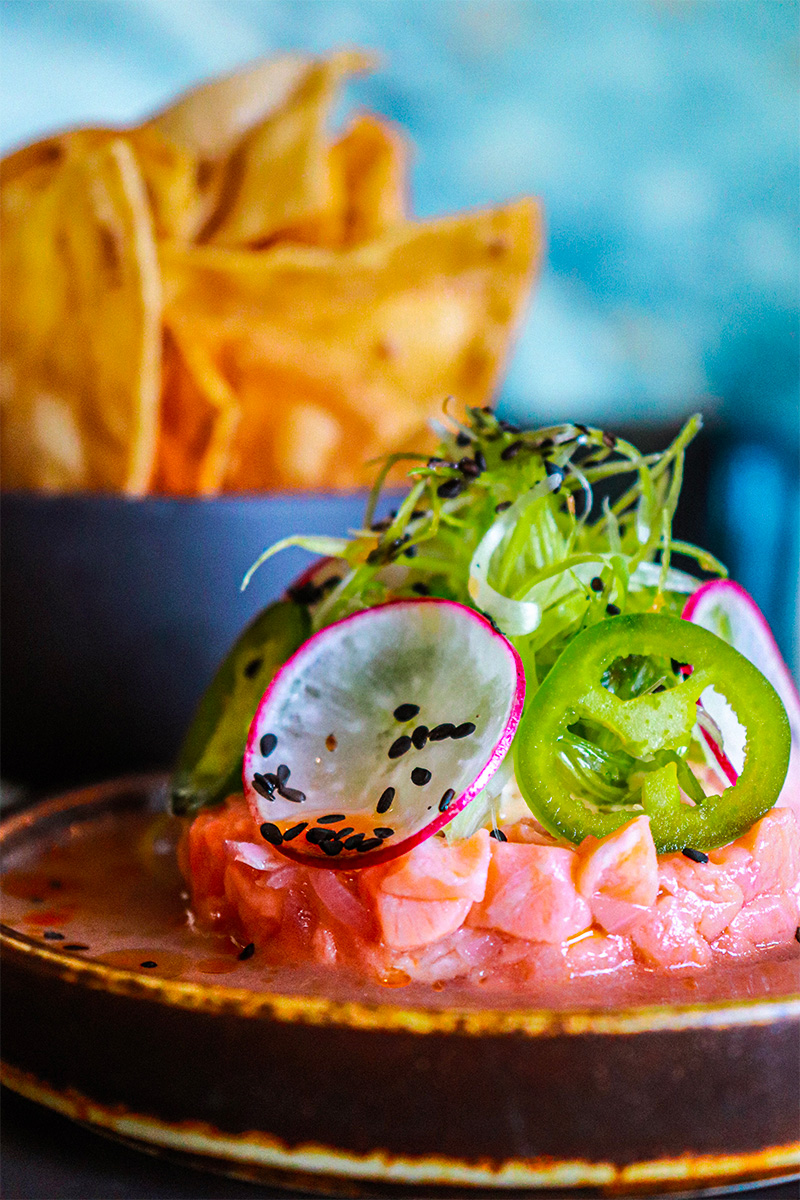 Tantalize your taste buds with this summertime recipe.
Ingredients
400g of sea bream fillet
1 tablespoon of grated ginger
3 lemons
Lemon vodka
½ red onion
1 clove of garlic
1 mango
1 avocado
Coriander
Salt
Recipe
Chop the onion and keep it cool.
Rinse the sea bream and cut it into small cubes.
Salt your fish and add the lemon juice.
Add the grated ginger, mix and let it sit for about ten minutes.
Peel and crush the garlic clove.
Cut the mango and avocado into small cubes.
Mix the garlic, mango, avocado and chopped coriander.
Add the fish and onion.
And it's ready!
Try Summum Lemon Vodka
More recipes on Instagram
Our recommendation
Serve your ceviche chilled and add a few drops of lemon vodka at the last minute. Enjoy!